Who'd have known?
Posted on
Its been AGES since I wrote a blog post. Alot has happened since my last post back in December 2011.
A big change is that I now have 1 whole full day to work on mrs L cards rather than fitting it in between
a full time job. Dont get me wrong I still work on a night and occassionally on a weekend but I do
have a bit more free time for myself!
The thing that has been keeping me the busiest is my personalised cards and prints. This has grown
organically as mentioned in a previous post but since then another branch has evolved. People have
been asking for prints/ cards for other occassions rather than just anniversaries or birthdays. Its great
to see how this idea can be adapted. Here are a few adaptions...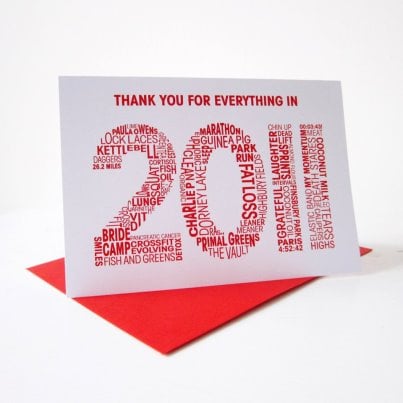 This card was commissioned as a thank you to a personal trainer. The 2011 is
made up of words related to the training involved.


This print was commissioned by an Australian law firm to celebrate their 6th year.
The 6 is made up of all the employees names.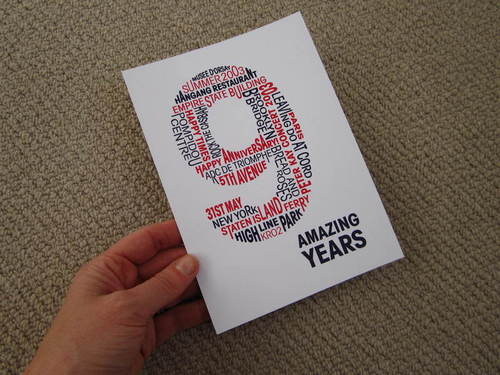 This postcard was created with a red, white and blue theme to be placed into
photo album for the happy couple.