Seven years ago on 11th September (weird date I know) I got married to my wonderful husband Guy.
We try to go away for our wedding anniversary, September is always such a lovely time to go away as
the weather is usually still quite nice and everywhere seems a lot quieter. This year we decided to go back
to Paris, we first went there in 2008 for our 4th anniversary. As usual I made my anniversary card for Guy.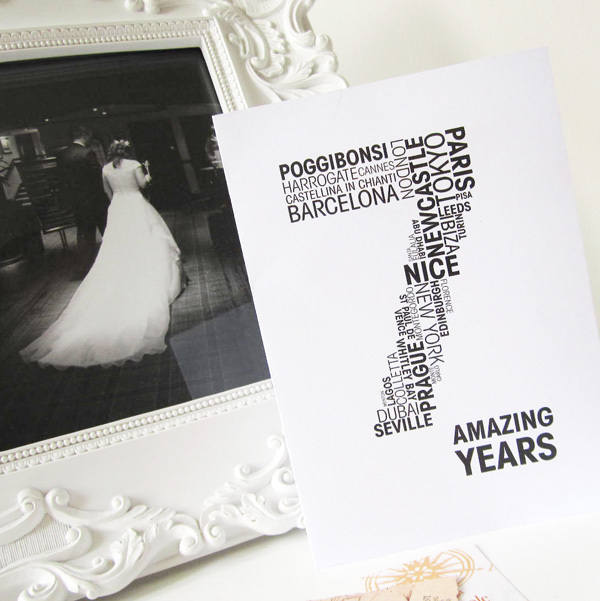 I decided to use all the places we have visited since we have been married to form the number 7. I wanted
to keep it "tres chic" so stuck to a black and white design and a black envelope.
We saw all the touristy sights last time we went so this time we got to see more of the real Paris, some good,
some not so good. One nice thing is that you seem to be able to see "le tour eiffel" from lots of parts of Paris...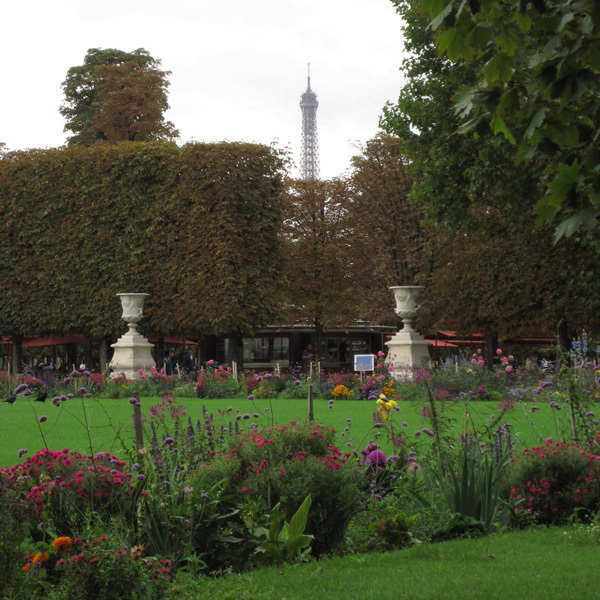 As always when we go away, we did lots of walking around. We spent alot of time around Saint Germain which
is where we were based. I am always amazed by the architecture in Paris, here I look like a borrower next to this
LARGE door!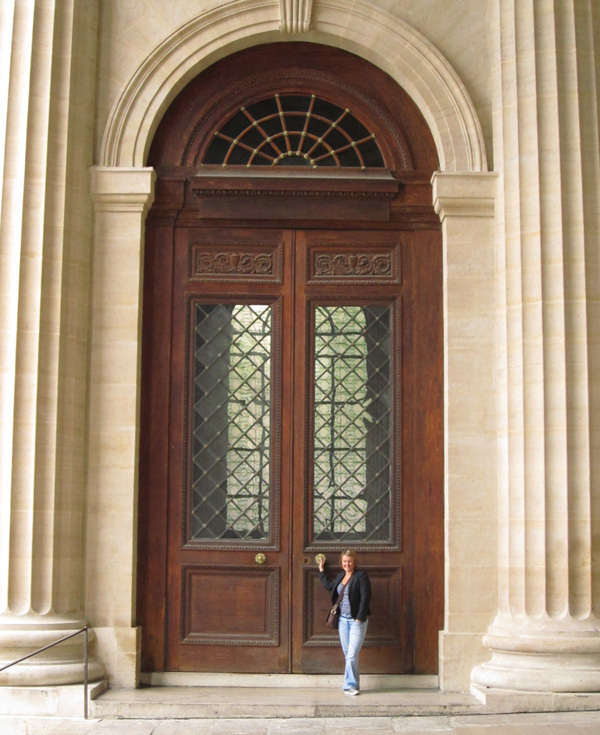 Despite doing lots of walking around we did find the time for a little relaxing and of course lots of eating!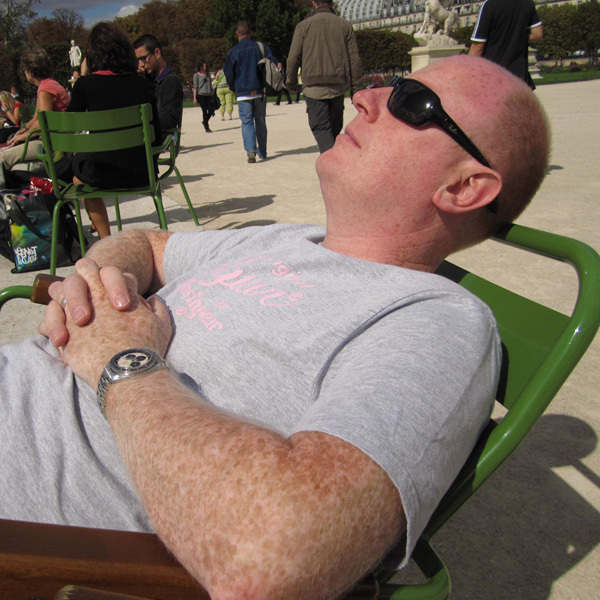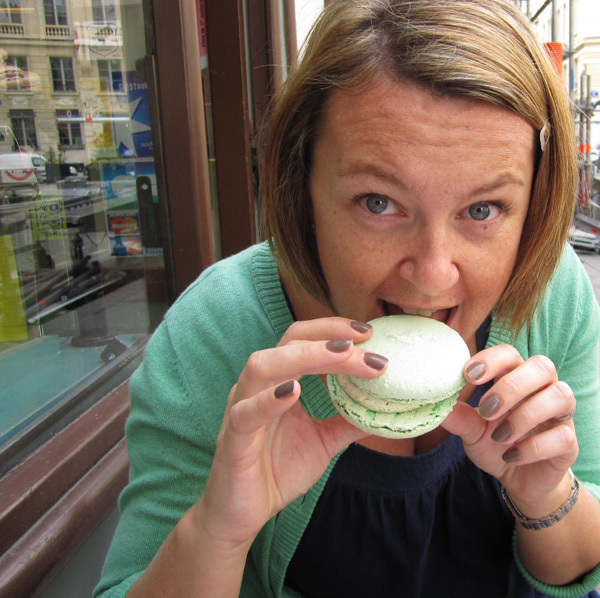 I even managed to get a macaroon to match my outfit!

I looked out of our apartment window one day and got all excited about the duck egg blue old Fiat 500
parked outside. I then asked Guy if the car next to it was a posh car, the reply was "its a Ferrari". Ooo la la...